About us

Mission 02
Legal Education Assistance
Developing human resources needed by countries in Asia in making and operating laws by themselves
The Importance of Legal Education Assistance to Asian Countries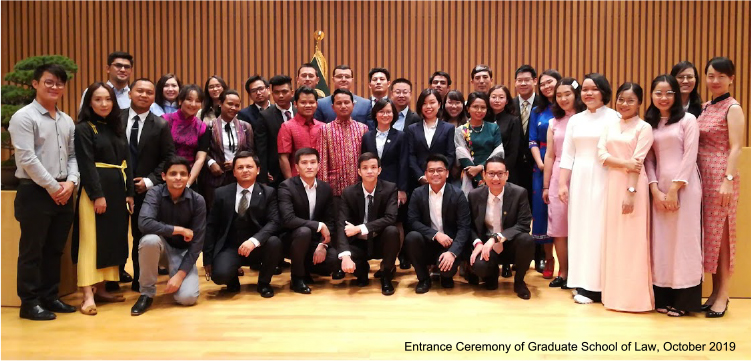 Fostering human resources for drafting and application of new laws
Human resources development is a main pillar of legal assistance. Hence, CALE characterizes itself as an educational institution which emphasizes on the long-term fostering of human resources. New laws made through legal assistance programs would require competent personnel to implement them. Moreover, countries need to train competent personnel to draft new laws for themselves. Recipient countries have not been able to update their legal education and institutions to meet contemporary standards. Therefore, they are seeking assistance from other countries. Graduate School of Law responds to such needs by admitting students from the recipient countries, in order to train practitioners who will be further involved in legislative and administrative activities, and scholars who will foster a new generation of jurists.
What are the Reasons to Study Japanese Law?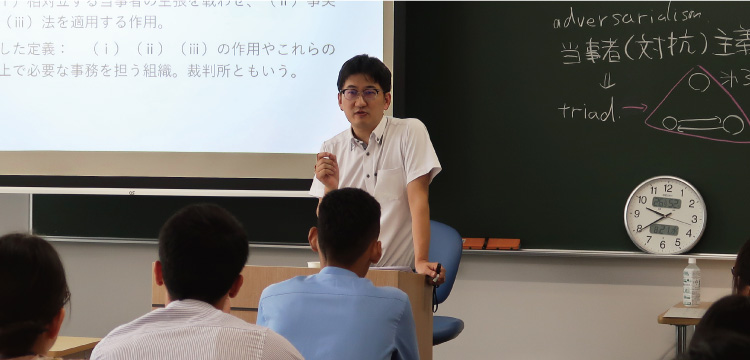 Using Japan's legal system as a model for legal development in home country
Since the Meiji Restoration of 1868, Japan has adopted western form of law and adjusted it in original way to match its own society. Asian countries whose legal systems took shape under the colonial laws have much to learn from Japan's experience in legal development. In addition, Japanese law can serve as an effective model for Asian countries because it reflects Asian-style cultural factors. Asian countries which have already enacted Japanese model based laws through the assistance by Japanese government – are in need of Japanese law experts. Moreover, Japan has also advanced in the field of comparative legal studies, therefore research in Japan would enable students to have access to knowledge about legal systems in the world.
Promoting different aspects of legal education, including training of experts in Japanese law
English-based Education in Japanese Law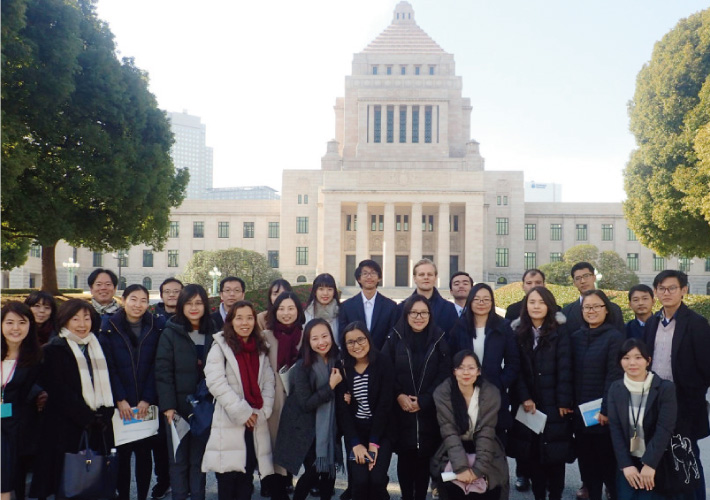 Training Asian practitioners and researchers through the "English-based program"
To meet the long-term needs for human resources in the legal field, the Graduate School of Law established in 1999 an "English-based comparative law program". It has enabled the training of many Asian university lecturers and practitioners actually involved in legislative drafting and public administration. They studied at Nagoya University as international students under the MEXT scholarship, JICA long-term trainee programs, and Japan human resource development scholarships (JDS).
Alumni Network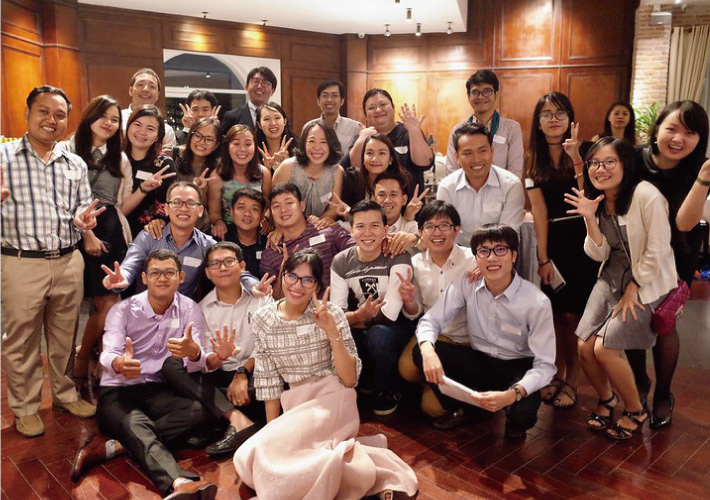 Forming a Japan-initiated global network

Most of the former international students who have completed their studies at the Graduate School of law, take up key positions in the government, judicial institutions or universities of their home countries. They maintain ties with each other and Japan through Nagoya University alumni association branches in their countries.

Cambodia

Secretary of State, Ministry of Justice Rector, National University of Management (NUM) Under Secretary of State, Ministry of Post and Telecommunications/ Dean, Faculty of Law and Public Affairs, Pannasastra University of Cambodia Assistant to Anti-Corruption Unit (ACU) Member of the Council of Jurists, Council of Ministers/ Rector, Cambodian University for Specialties Director, Graduate Program, Royal University of Law and Economics Director, Legal Affairs and Investment Law Department, Council for the Development of Cambodia

Laos

Vice President People's Supreme Court Judge, People's Supreme Court President, Vientiane Municipality Court Parliament Member/ Vice Chairman on Constituencies Affairs, National Assembly Parliament Member/ Dean, Faculty of Law and Political Science, National University of Laos Director General, Transportation Department, General Department of Logistics, Ministry of Public Security Director General, Criminal Investigation Department, Ministry of Public Security Deputy Director, Immigration Department, Ministry of Public Security Director, Department of Personal Affairs, Ministry of Justice Committee, Inspector, Lao Bar Association

Mongolia

Judge, Supreme Court Chief Judge, Civil Case Appeal Court of Capital City Judge, District Civil Court of First Instance Academic Secretary, National Legal Institute Dean, School of Law, National University of Mongolia Senior Lecturer, Law School, Otgontenger University,

Myanmar

Deputy Director General, Legal Advice Department, Union Attorney General Office Deputy Permanent Secretary, Supreme Court of the Union

Uzbekistan

Parliament Member (Lower Chamber)/ Director of the Anticorruption Agency Senior Consultant, Supreme Court Chief Specialist, Cabinet of Ministers

Vietnam

Minister, Ministry of Justice Vice Minister, Ministry of Justice Vice Minister, Ministry of Foreign Affairs Director General, International Cooperation Department, Supreme People's Court Secretary of Deputy Chief Justice, Supreme People's Court Deputy Head of General Affairs, Communist Party Central Bureau Deputy Director General, Bamboo Airways
Establishing Nagoya University Campuses in Asia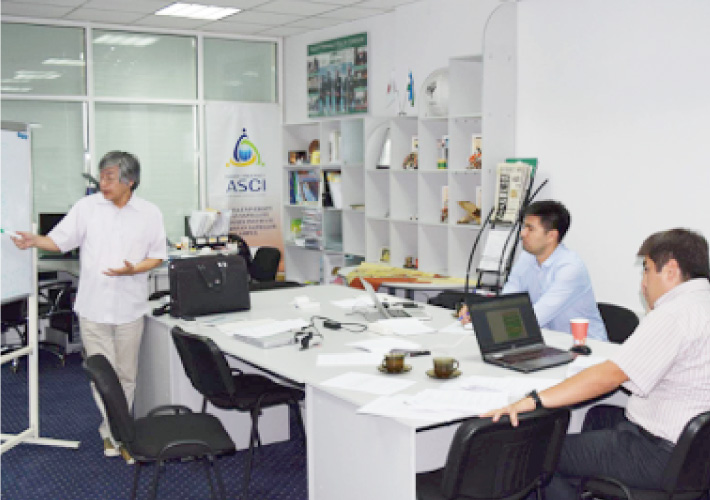 Preparing to serve as a hub for university networks in Asia and training leading professionals in the regions
In order to foster the future leaders of Asia, Nagoya University, in cooperation with universities of other Asian countries, launched overseas campuses in Asia which enable ambitious young officials and others to pursue doctorate-level studies without having to take leave from their professional duties.
Japanese Legal Education through the Japanese Language
Training real experts of Japanese law who fully understand the society, culture and language
It is difficult to provide full training of Japanese law in English language, as the English texts and materials on Japanese laws are limited and there is a time lag between revisions of laws and their English translations. CALE and Graduate School of Law have therefore launched the Research and Education Centers for Japanese Law projects in Asian countries. These Centers provide educational opportunities for law students to study Japanese legal systems in Japanese language right inside their home countries.
STEP 01 Japanese Language Learning

About 25 students enrolled in local universities are selected further for a four-year Japanese program (five years in Mongolia) taught by both; native Japanese and locally recruited specialists. Academic skills are also taught in order to prepare students for graduate-level research.

STEP 02Introduction to Japanese Law

The second-year curriculum includes courses on Japanese history, politics and society which are the basic subjects to be learnt before studying Japanese law. The third year includes lecture courses on Japanese law in Japanese language. Besides the full-time Japanese law lecturers, visiting scholars will also be dispatched from Japan to teach on short-term schooling programs. A selected group of students will also be sent to Japan to attend summer seminars.

STEP 03Study at Graduate Schools in Japan

Graduates who have demonstrated outstanding academic performance in the Japanese program are admitted to Graduate School of Law in Japanese universities for rigorous academic training and advanced specialization.
・Japanese Law Curriculum・
Specially-designed textbooks are used in these courses to enable these non-Japanese students to study Japanese law in a systematic way. Third year students have to complete the Course on Japanese Legal System which covers the fundamentals of comparative law, the history of the post-Meiji Japanese legal system and the relationship between society and law in Japan. Fourth-year students study the fundamentals of the civil code and other positive laws of Japan.